Examples of the types of works undertaken by Icon Construction.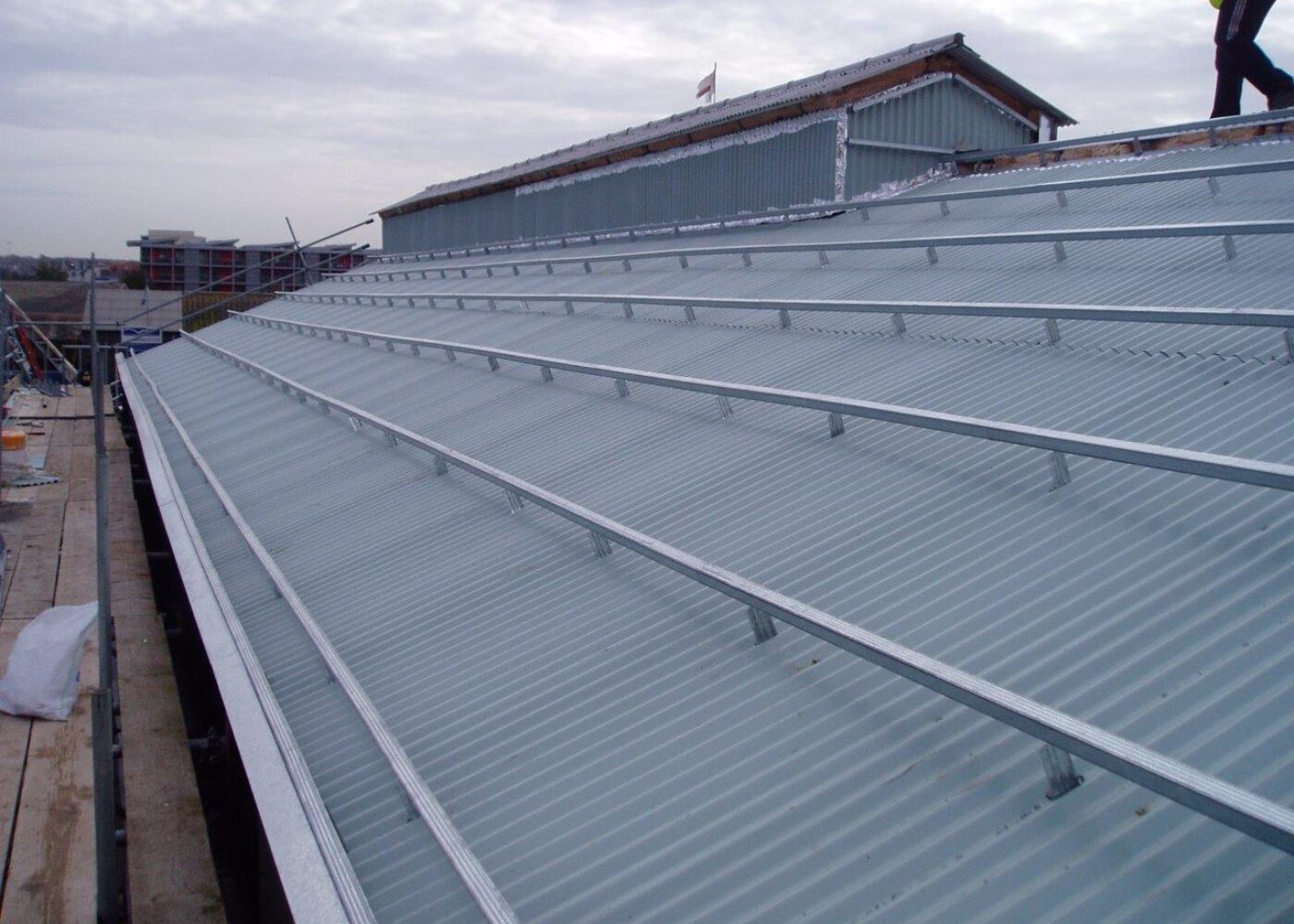 SINGLE SKIN OR BUILT UP DOUBLE SKIN CONSTRUCTION
Traditional built up roofing in either single skin or insulated double skin construction. Guarantees available from 25 to 40-years.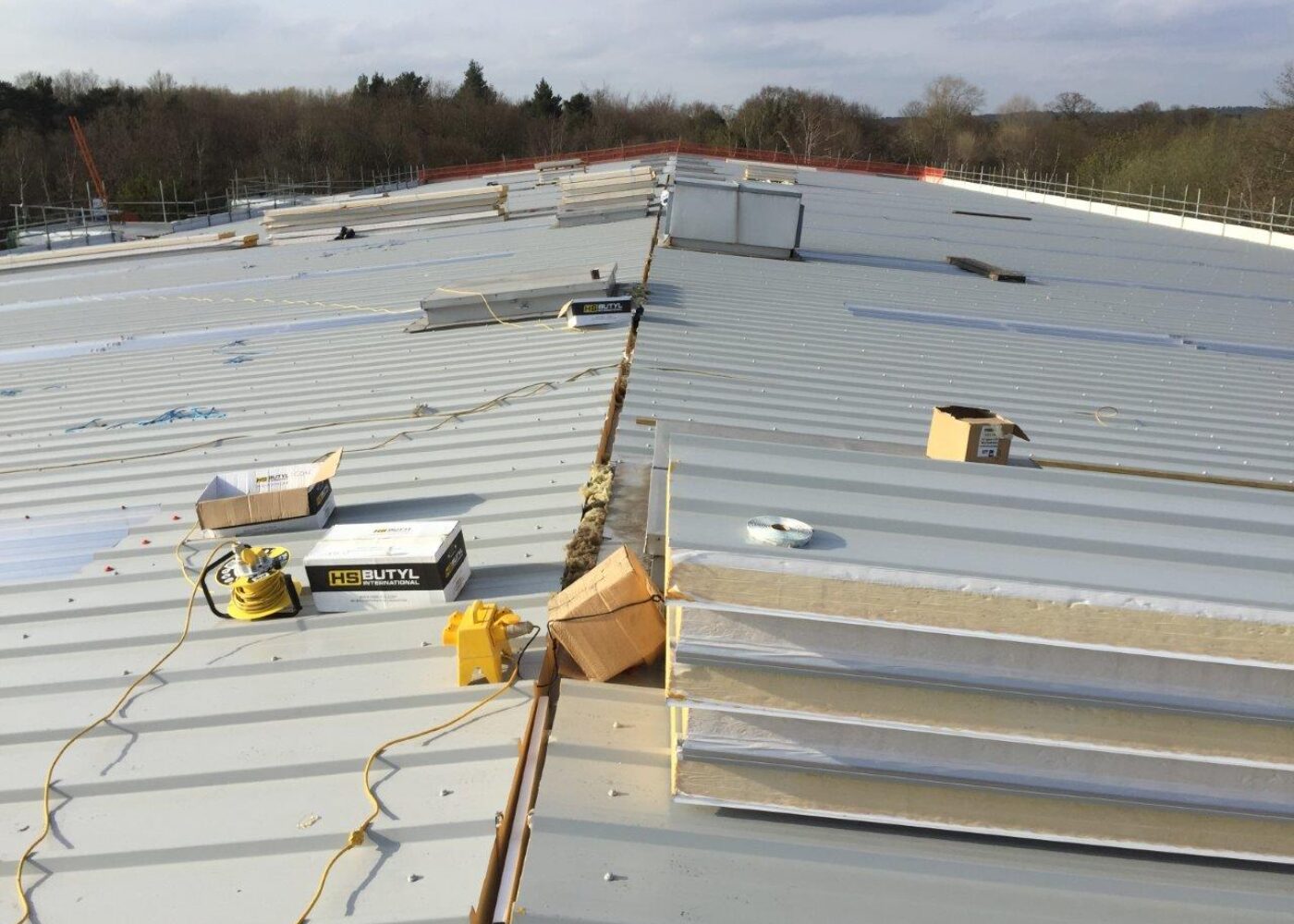 INSULATED COMPOSITE ROOF PANELS
Supplied by Kingspan, Tata, Joriside, Steadmans and numerous other manufacturers. Available in various thicknesses, finishes and colours. Guarantees available from 25 to 40-years.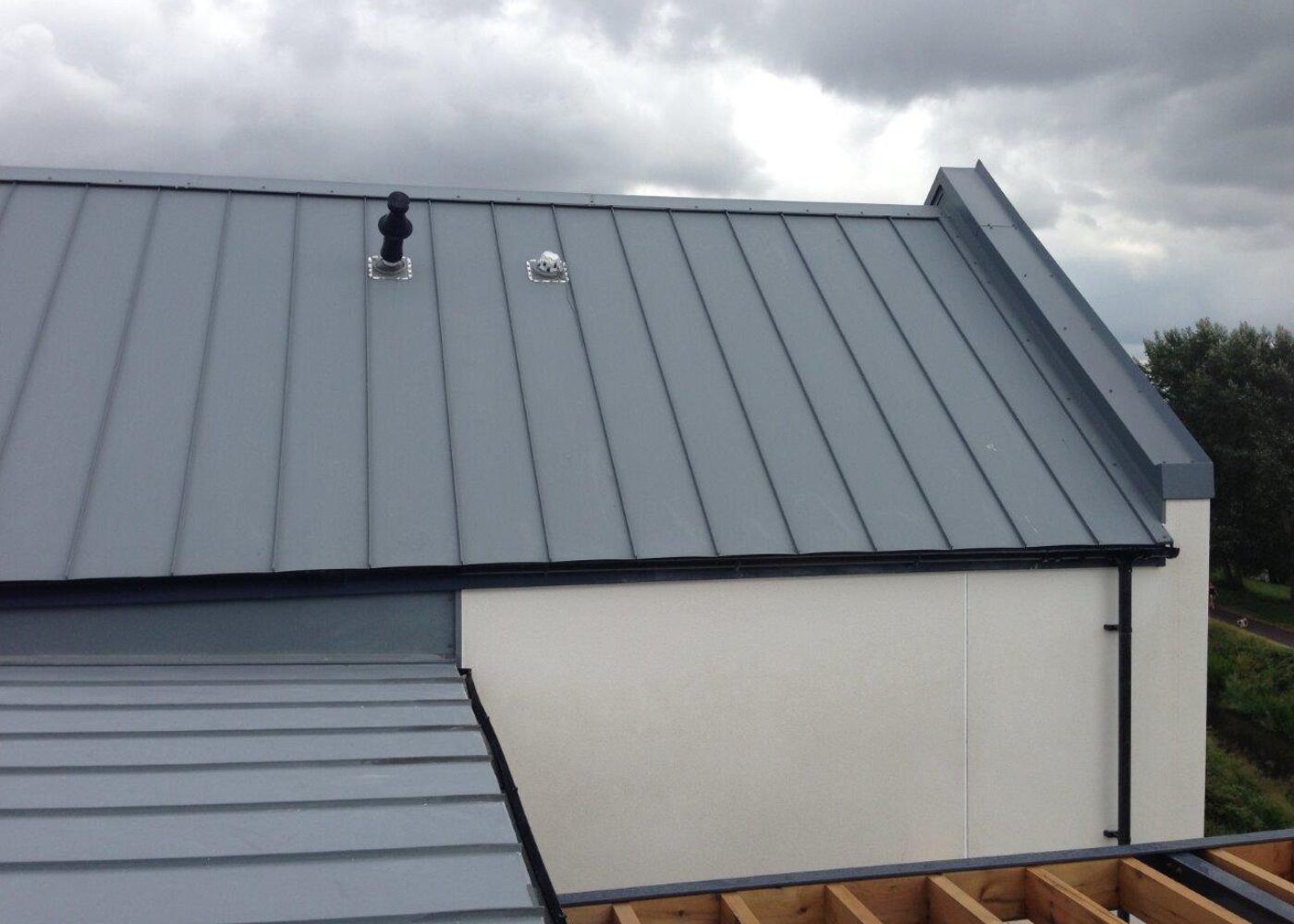 FULLY SUPPORTED HARD METAL ROOFING
Supplied in Zinc or Copper designed and installed as a 'Warm' or 'Cold' Roof Construction. Virtually maintenance free with life-expectancy of up to 80 years.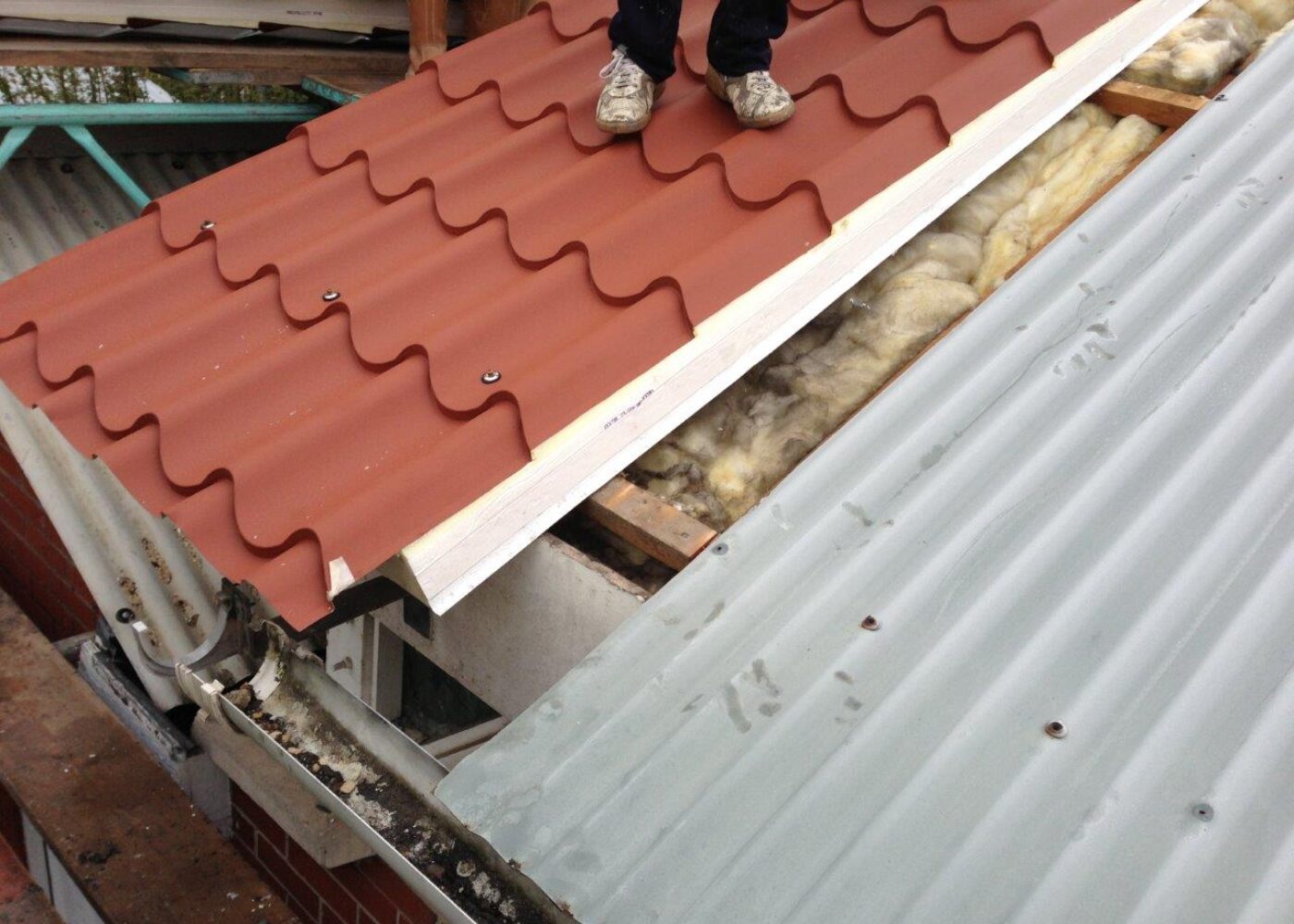 TILE EFFECT INSULATED COMPOSITE PANELS
Manufactured by Kingspan, Joriside, and other suppliers available in bold Pantile, Double Roman and Slate effect, with a a smooth or granulated surface. Available in various colours and thicknesses achieving differing U Values.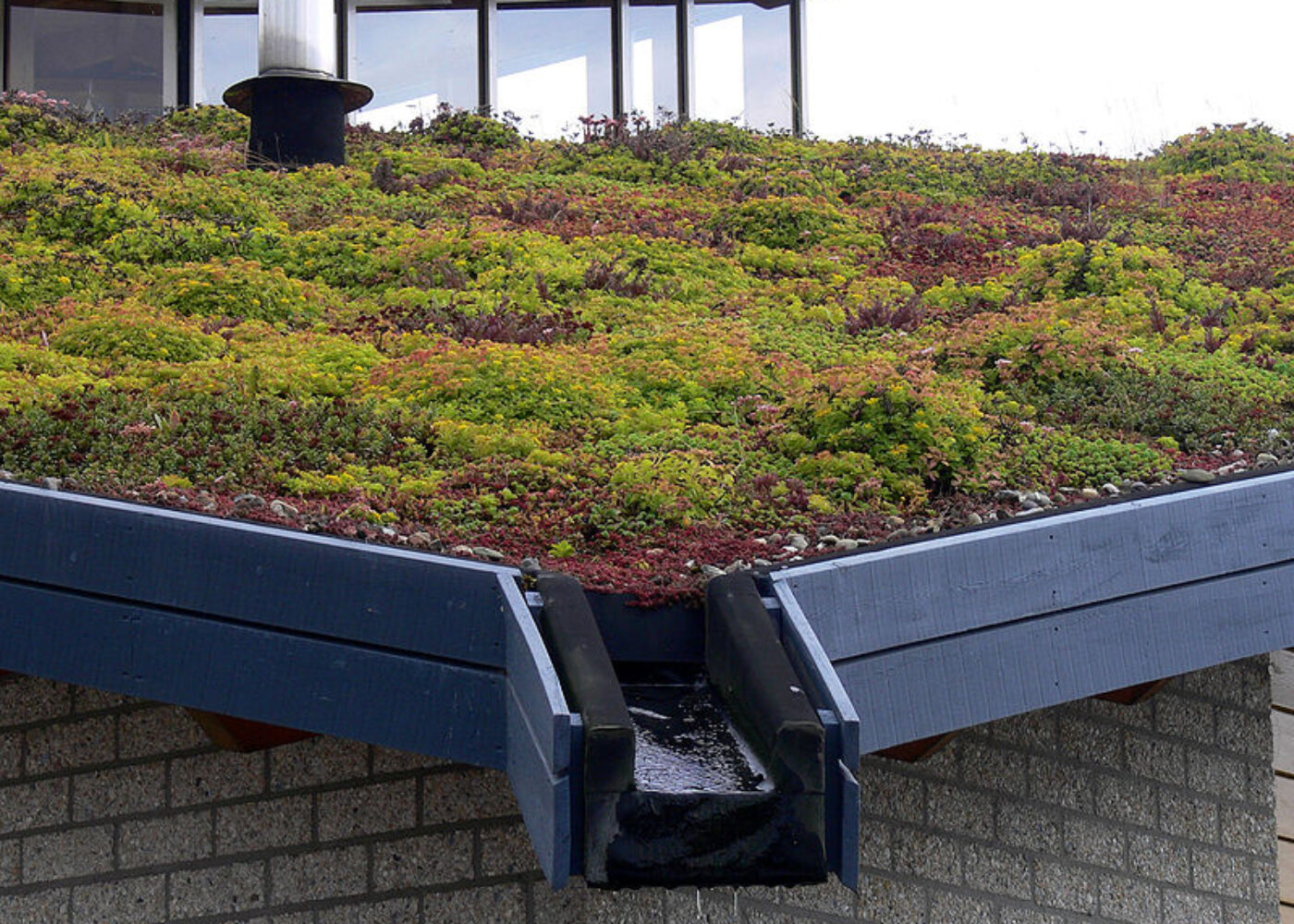 GREEN ROOFING - EXTENSIVE, INTENSIVE & BIODIVERSE
The addition of a green roof acts a protective covering for the waterproofing system, protecting it from UV radiation, thermal shock and atmospheric pollutants. a green roof can help to double the life expectancy of the waterproofing system. Single ply membranes including Rhenofol and Armourplan are installed by Icon own fully trained workforce.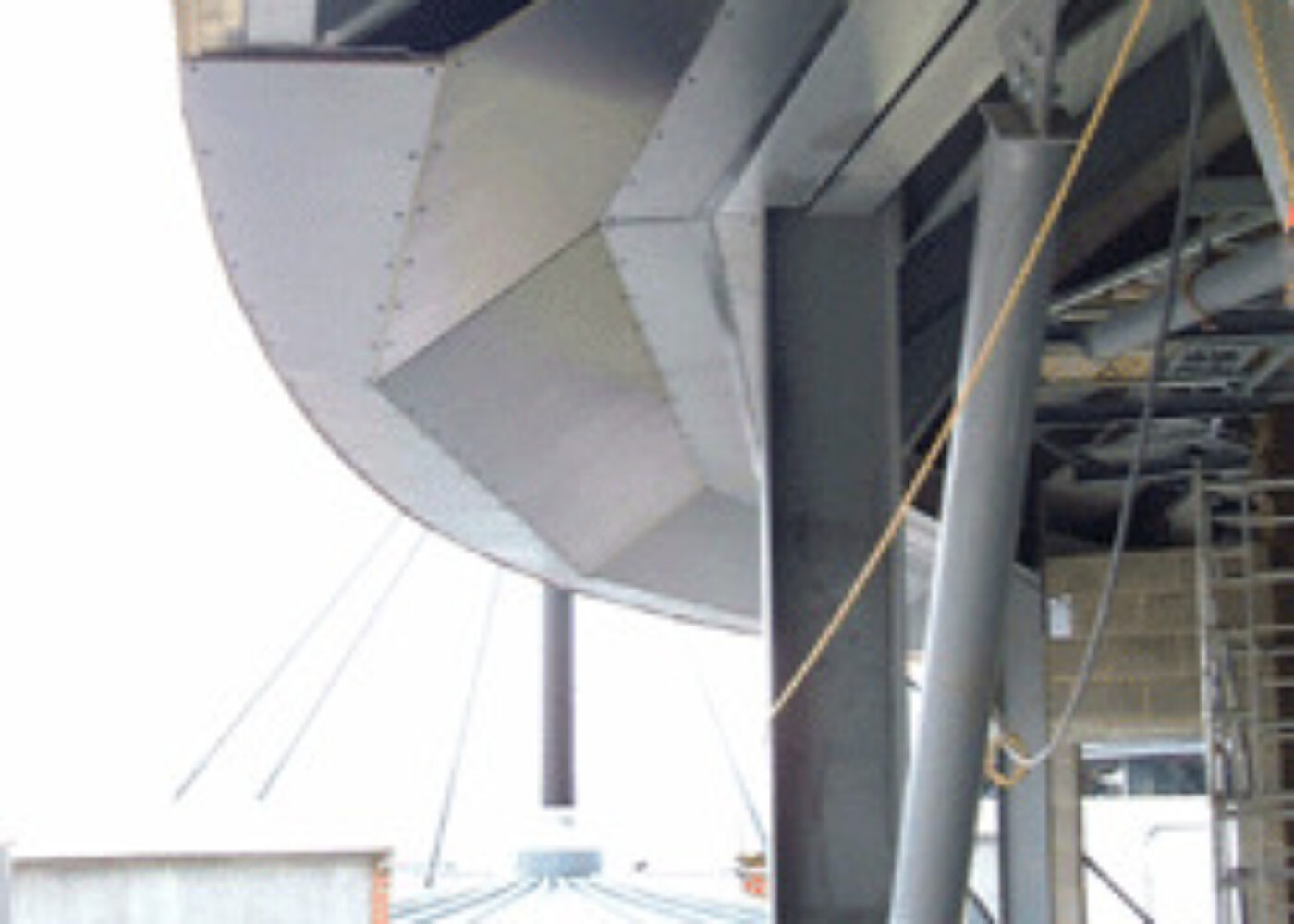 HIGH PRESSURE LAMINATES & RAINSCREENS
Curved, Raking and Faceted High Pressure Laminate Boarding used to form fascia and soffit eaves system. In the photo above installed in conjunction with galvanized steel support structure built from cantilevered main steel frame. HPL's from companies such as Parklex, Trespa, Exernit and Bauclad. Are also installed as Rainscreen systems onto support grid of timber, aluminium and galvanised steel.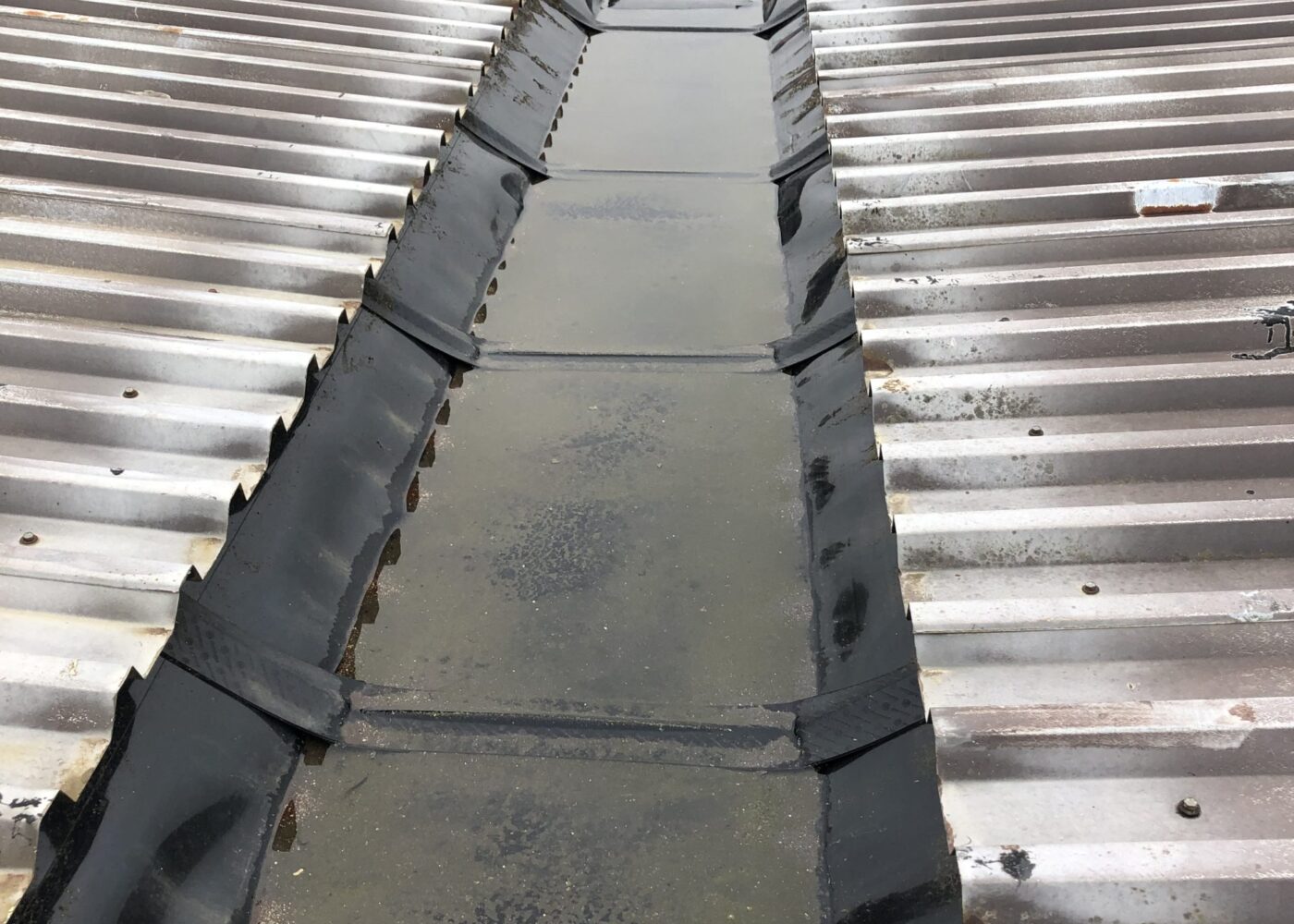 GUTTER LINING SYSTEM - PLYGENE
Plygene Gutterline is a gutter lining system specifically engineered to restore and preserve gutter performance. Providing a 25 year guaranteed, seamless "gutter within a gutter" system, Plygene Gutterline offers a bespoke solution with minimal building disruption and is an effective alternative to full gutter replacement.